'Terrorist assaults in Togo harm border farmers in Bunkpurugu' — DCE
Mr. Joseph Louknaan, the District Chief Executive (DCE) for Bunkpurgu-Nakpanduri, has claimed that terrorist acts in Togo are harming Ghanaian farmers near the Bunkpurugu borders in the North East area.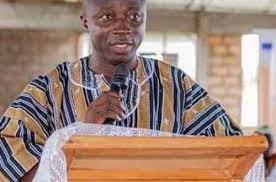 According to him, around 23 settlements in Bunkpurugu share borders with Togo, and their farming activities are jeopardized as a result of Togo's terrorist assaults.
"The terrorist assaults in Togo are concerning because farmers are finding it difficult to harvest and send products to Ghana this year because they are afraid."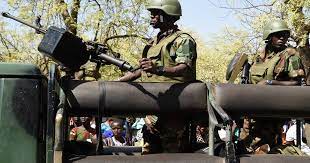 He stated that the terrorist attacks in Togo had had a significant impact on commerce and other activities in the region.
Mr. Louknaan bemoaned the lack of logistics for border police to protect Ghanaian people on the Ghana-Togo border.
"We require logistics like as petrol, cars, and others to police the 23 communities on a regular basis since it is impacting Ghana-Togo trade."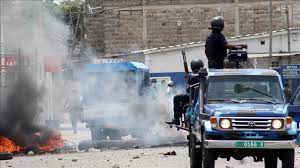 "I have met with DISEC, the youth, and local leaders to keep an eye out for and report any suspicious behaviours of outsiders visiting or coming to do business in order to assist avert any assaults."
He urged landlords in Bunkpurugu and its surrounding areas to profile foreigners before renting out their properties.
Mr. Louknaan stated this during the launch of an Aserd-Ghana peace and security project titled "The Bunkpurugu and Yunyoo Sustainable Peace in Bunkpurugu in the North East Region."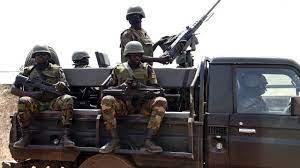 The project aims to educate people in the project communities about the rise of violent extremism and terrorism, as well as to strengthen their skills in conflict early warning signals, conflict resolution, and prevention methods.
The project will be implemented in ten villages identified as volatile in the Bunkpurugu-Nakpanduri and Yunyo-Nasuan districts.
—-Online DGN
'Terrorist assaults in Togo harm border farmers in Bunkpurugu' — DCE
'Terrorist assaults in Togo harm border farmers in Bunkpurugu' — DCE
'Terrorist assaults in Togo harm border farmers in Bunkpurugu' — DCE