Ghanaian actress Christiana Awuni has disclosed that one of her problems is that her huge backside weighs her.
Some women are having surgery to achieve a curvaceous body tone. However, it appears that the large backside comes with extra weight and pain.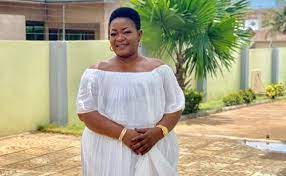 READ ALSO: Pay Me $150,000 For A Feature – Michy to Shatta Wale (Video) 
Christiana Awuni, a Kumawood actress, has revealed that as she ages, her large backside weighs her more than when she was younger and more vibrant. She has, however, discouraged young ladies from undergoing surgery in order to stop the acts. because it has drawbacks.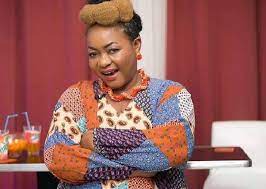 Miss Awuni, speaking on One Ghana TV, stated that surgically manufactured buttocks have hidden side effects.
"I'm not sure if the butt implants are heavy, but I can say that natural big bums become very heavy as you age." There will undoubtedly be a distinction between God's created body and the one officially created by doctors.
READ ALSO: Gidibga by Stonebwoy (Strong & Firm) (Latest Ghana Song 2022) #GIDIGBA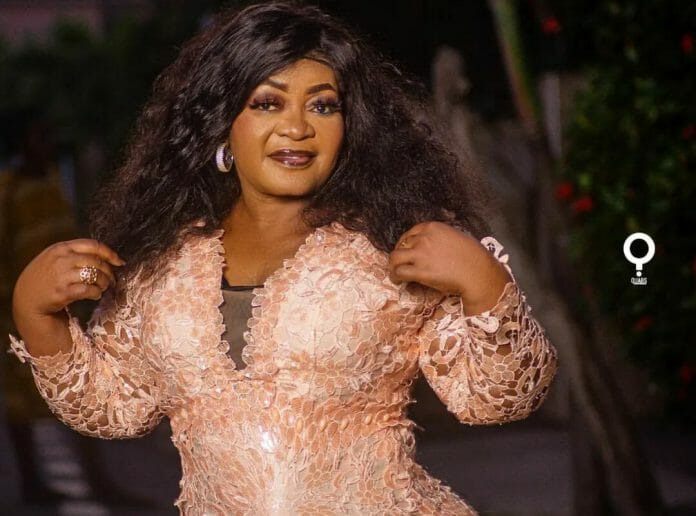 "I know I have a lot of gifts, but God gave them to me." A woman must be content with the natural body that God has given her. Never claim that God did not create you well and that you want to improve your body. Will you blame God if the surgery doesn't go well?" She questioned.
"I am not getting any younger, so of course, it weighs me," she said of the difficulties she faces as a woman with a large bum. That is why I continue to warn our young girls about the dangers of body enhancement."
Source: ZackGh.com
Thank you for reading this post, don't forget to subscribe! If you have any content or products or services you wish to advertise on GhanaLegendary.com then get in touch with us on this number +233246722883 or +233246187160 or you can use the whatsapp button below.
We are also into social media handling, if you have a social media page that you cannot handle it yourself or you need more followers, likes, views for your handle, page or YouTube Watch Hours, subcribers, or views; If you need someone to do that for you just get in touch.