One of the most popular celebrity kids in Ghana is Nana Ama McBrown's adorable daughter, Maxin Mawushie Mensah a.k.a Baby Maxin.
She is a already a brand ambassador to one of the best clothing lines in the country and has her own porche car.
Check out the powerful yet to be made Kantanka 37 car Maxin rides: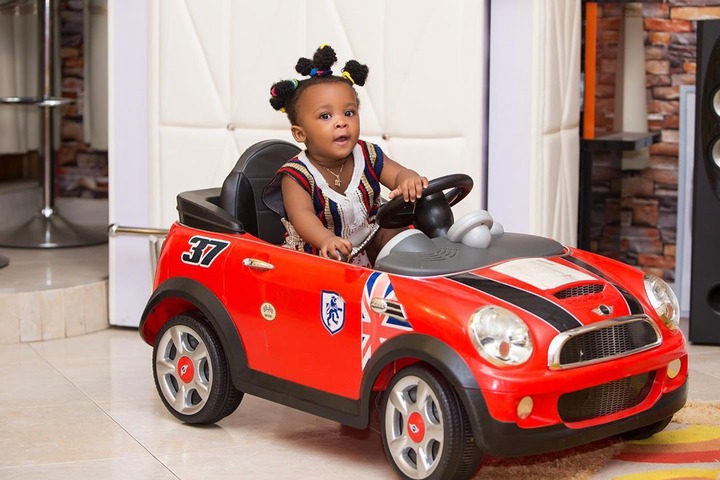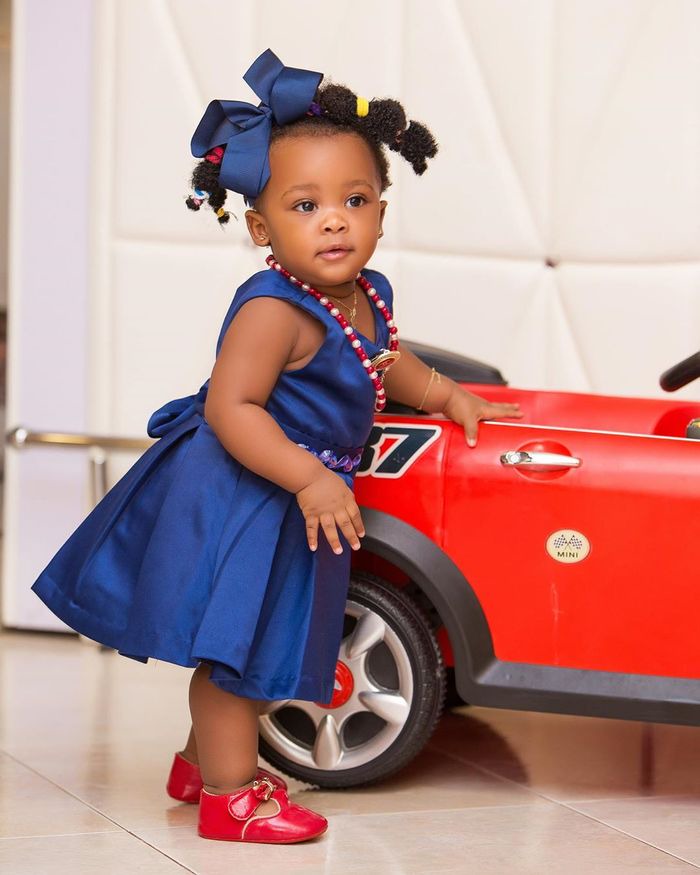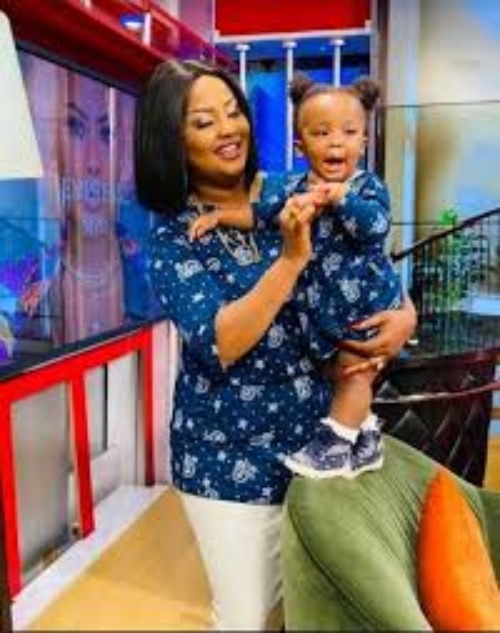 It is only Maxin that laughed and crashed her mother's instagram page and her mother decided to create an instagram page for her.
Check the laughing photo below: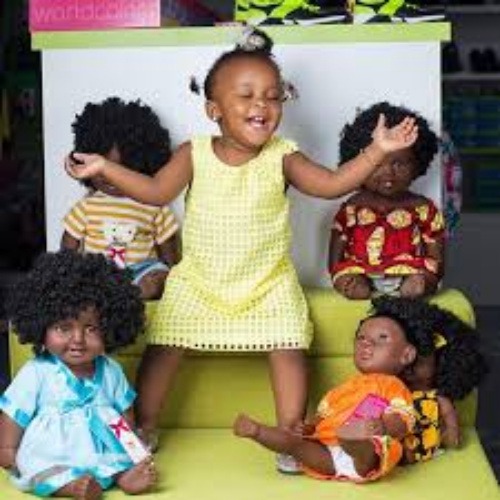 Another handsome celebrity kid is John Dumelo's son called John Junior.
John Junior is just guy guy like his father John Dumelo check his photos below:
We know it is only water, one can swim in, abi, tor, John Junior is being taught how to swim in the air without a parachute by his father, maybe he wants him to become a pilot just like the late Flt Lt Jerry John Rawlings.
Check the photo of Junior Flying in the air below: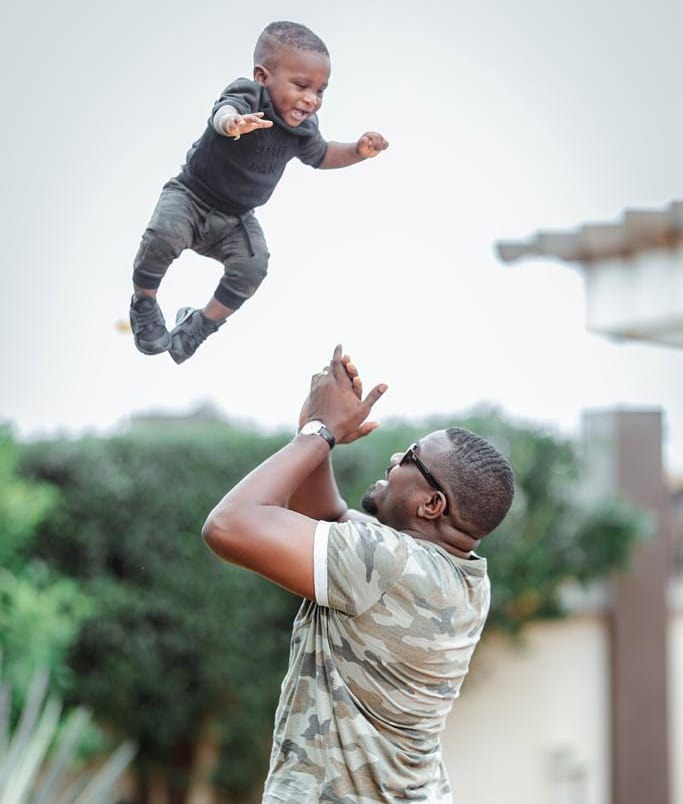 The two popular celebrity kids, Junior John and Maxin Baby was seen chilling in a powerful toy car that only Kantanka Automobile can manufacture the real one in Ghana.
Check Out the chilling photo below, where are they going: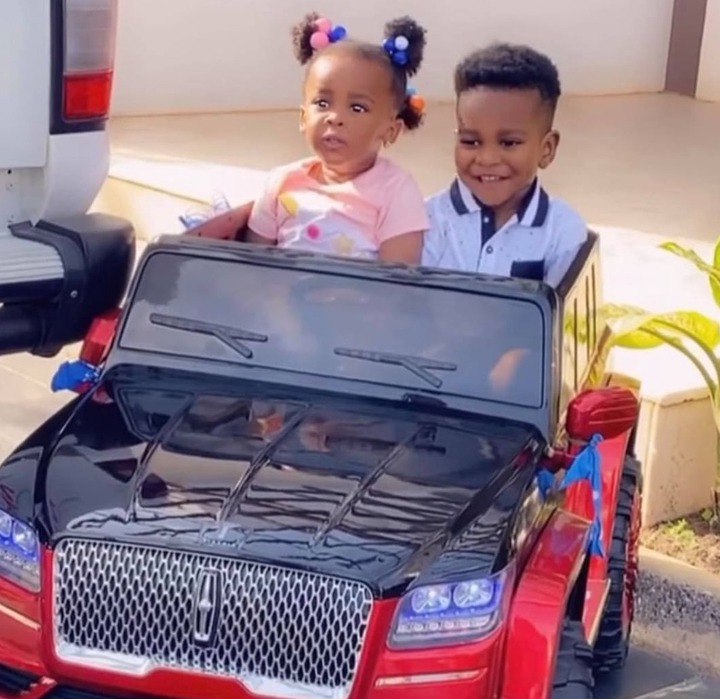 Thanks for your time, it is all for fun.
Thank you for reading this post, don't forget to subscribe! If you have any content or products or services you wish to advertise on GhanaLegendary.com then get in touch with us on this number +233246722883 or +233246187160 or you can use the whatsapp button below.
We are also into social media handling, if you have a social media page that you cannot handle it yourself or you need more followers, likes, views for your handle, page or YouTube Watch Hours, subcribers, or views; If you need someone to do that for you just get in touch.