Big December Party Coming On In Kumasi 'Kumerican X-Mas Invitation' on 25th Dec
December is the month of party because of the Christmas holidays, which allows guys to get the time to hang our and enjoy to the fullest with freedom.
Bashing and Jamming is hear in December in many places across the world.
Kumasi a.k.a Oseikrom alias Kumerica is not always left out in the jams, and this time around there is another big one coming with lot of entertainers.
Kumerica Xmas Invitation is coming on the 25th December, 2020 at the Ababof Hotel in Afrancho, Kumasi.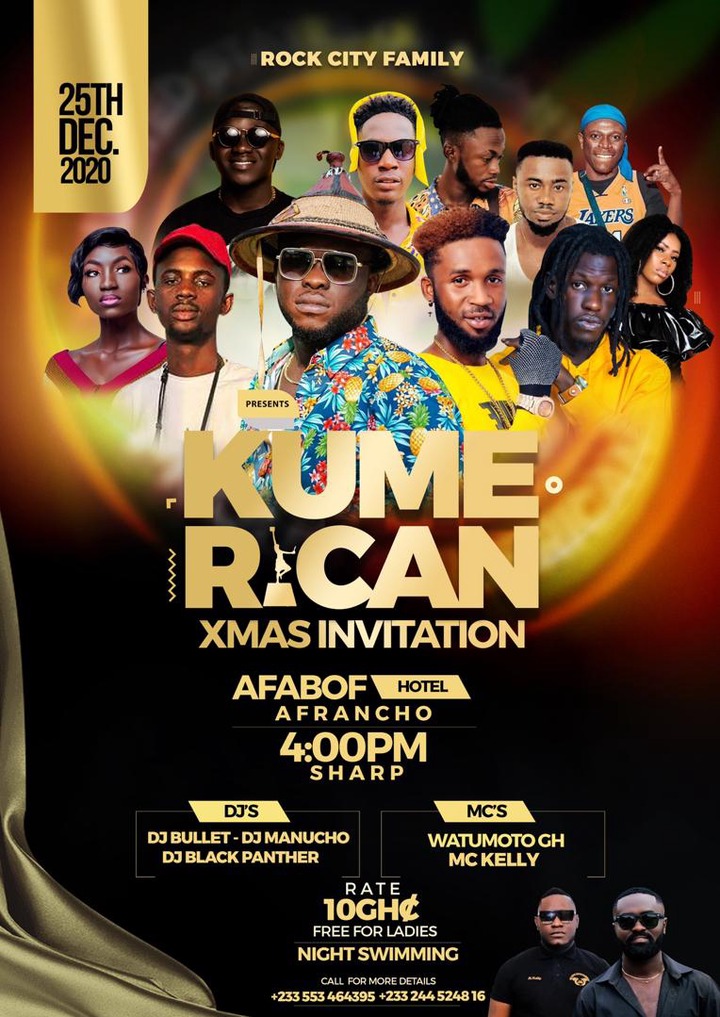 The ticket is just at Ghc10 to allow each and everyone to dress nicely and partake in the party that has invited lot of talented artistes in the likes of Chinchilla, Mr Rock, King Paluta, Phrimpong and also features artistes such as:
Don Steezy, Mr Richie, Vanilla ,Jay Buzzles many others.
Watch out flyers of some artistes that will be perfoming: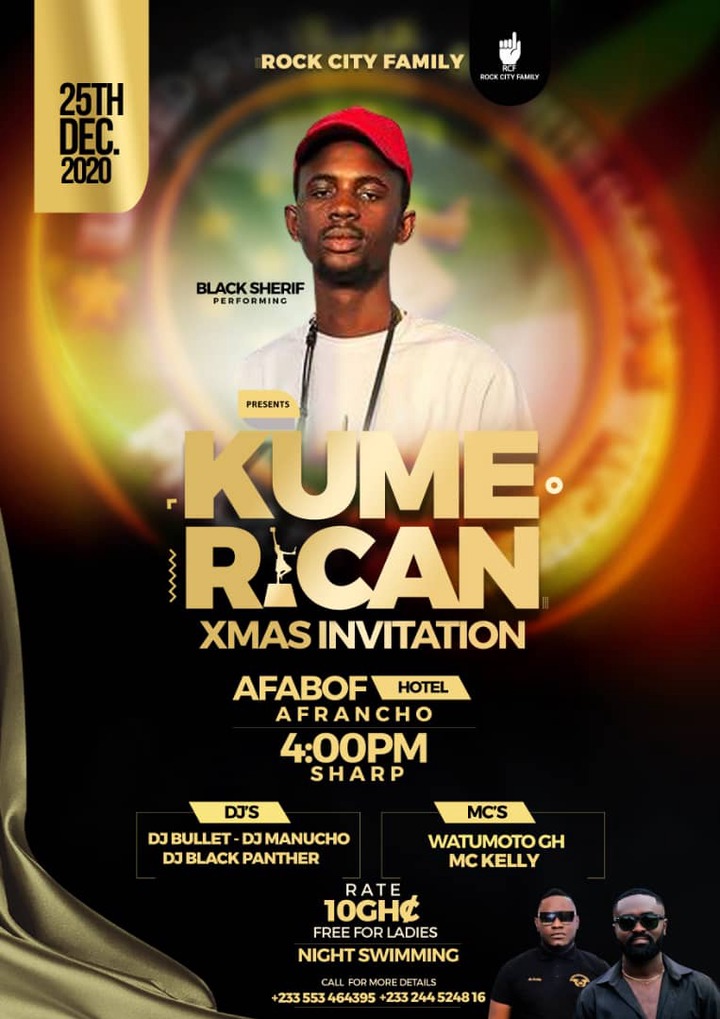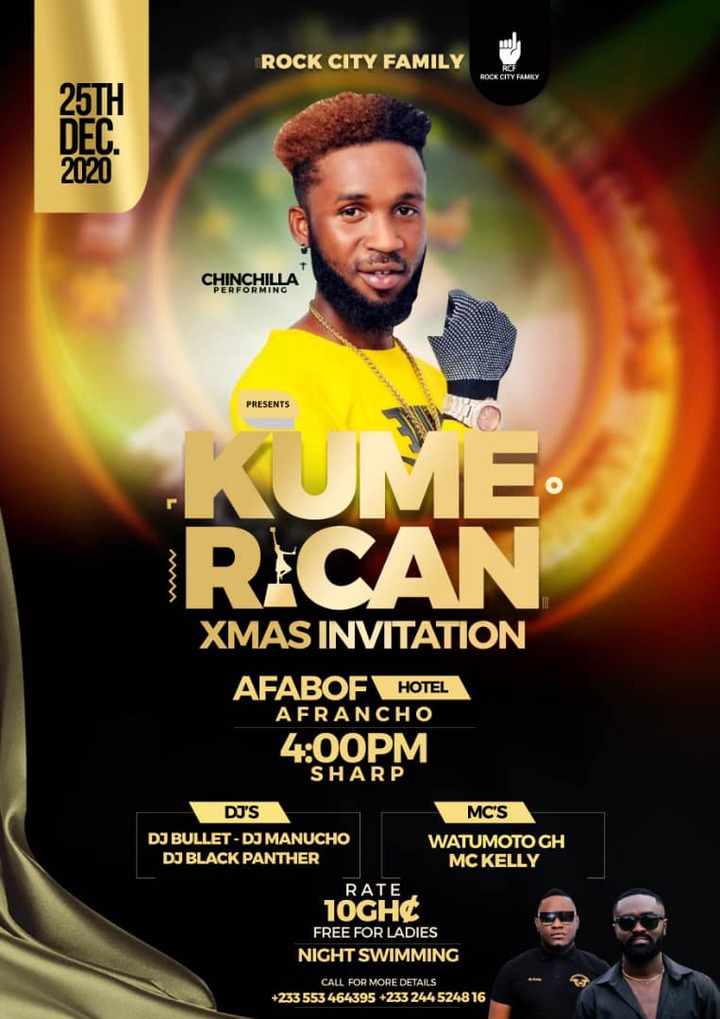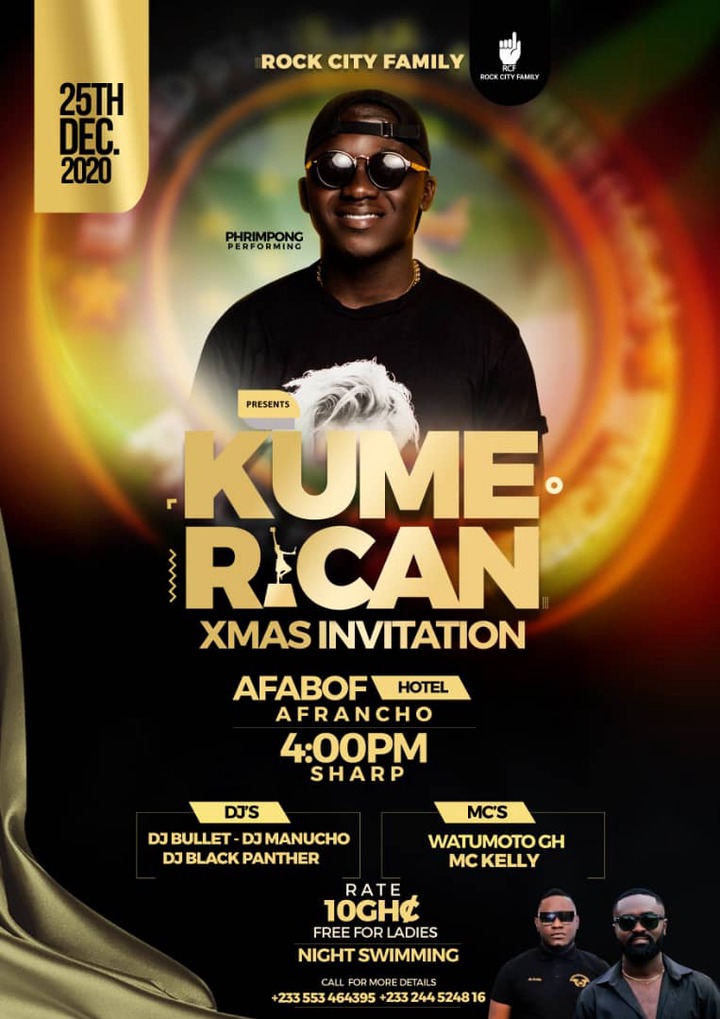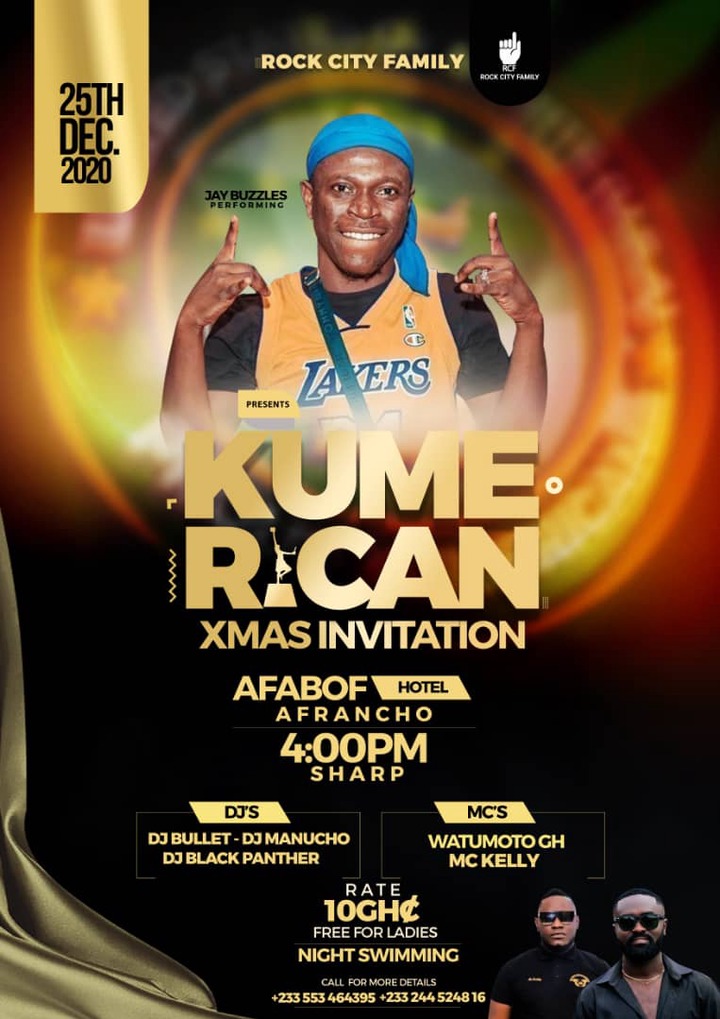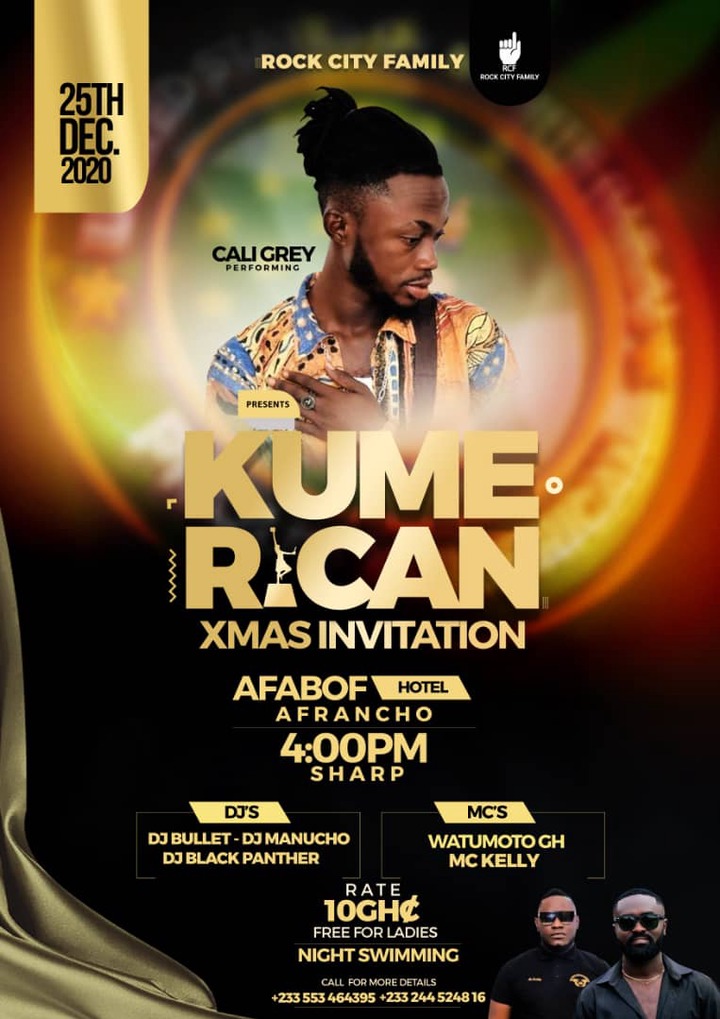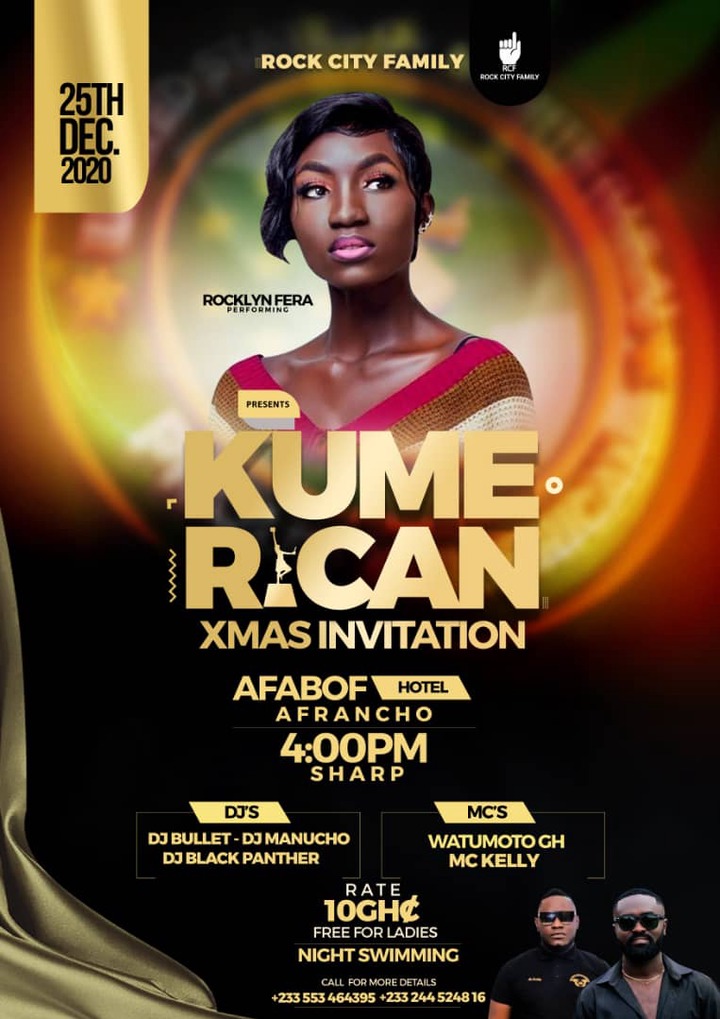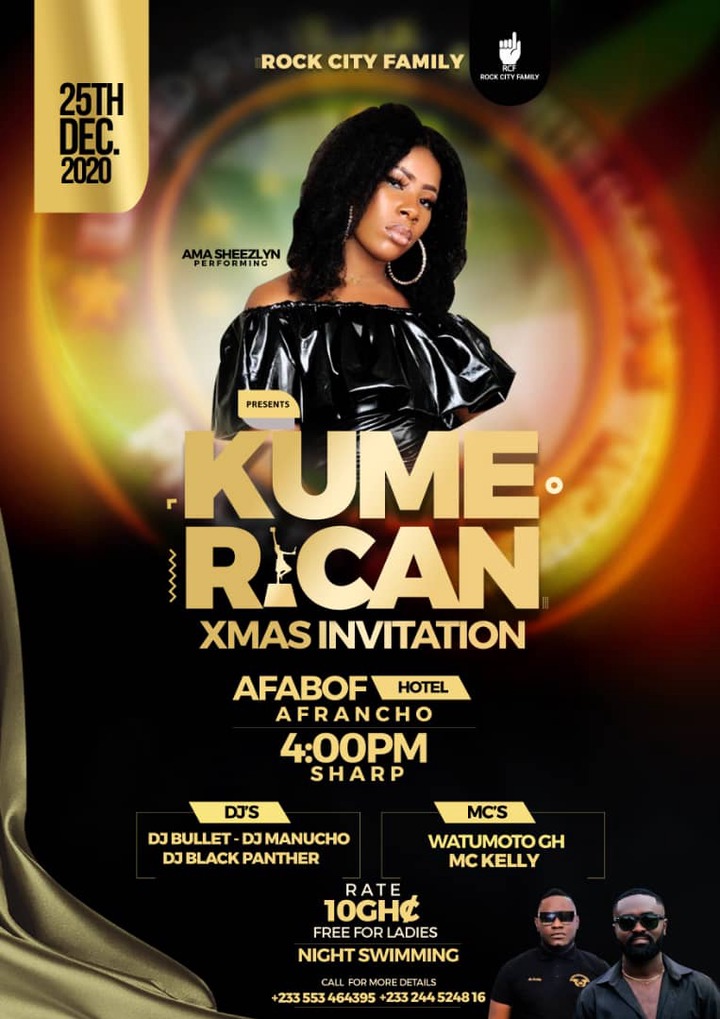 Source: ZackGh.com
Thank you for reading this post, don't forget to subscribe! If you have any content or products or services you wish to advertise on GhanaLegendary.com then get in touch with us on this number +233246722883 or +233246187160 or you can use the whatsapp button below.
We are also into social media handling, if you have a social media page that you cannot handle it yourself or you need more followers, likes, views for your handle, page or YouTube Watch Hours, subcribers, or views; If you need someone to do that for you just get in touch.